Tags
Related Posts
Share This
Joseph R Porter ~ Filming Riley Cohen ~ Part 1
I met movie producer, screenwriter and actor Joseph R. Porter through Featured Artists Jonathan Holbrook and Dave Shecter. Joseph stars in Jonathan's highly acclaimed web series Still.
With his new partners, Kevin Gage and Frank Mejerski, Joseph R Porter's new production company Legendary-Films is producing a feature film based on his screenplay that raises awareness about domestic violence.  Kevin Gage is a veteran actor, who recently secured a permanent position in the Top 5000 on IMDb.com. Joseph met Kevin on the set of the movie 7 Minutes earlier this year. Kevin was already thinking about starting a production company with Frank Mejerski, a 37-year movie industry executive. When the project that Kevin and Frank were working on fell through, it was the perfect time for Legendary-Films to come together. At Legendary-Films, everyone strives for "peace, harmony and fun on a set. No attitudes."
The upcoming feature film is titled Riley Cohen, a project that "completely encompasses Riley and his journey and his life." Joseph is helping Amused Now launch its new Filmmaking Series, and he agreed to share the Riley Cohen filmmaking journey with us, from fundraising and casting through filming, post-production and marketing.
Riley's story is inspired by Joseph's own personal story, about growing up in an abusive alcoholic family and the detriment it had on his life and self-esteem. "I had to write it in a real life sense. I had to write it violent at times. I want everyone to walk away with a different perception of themselves, and to look at the children that they're bringing up and how they're treating them. I just hope it opens a lot of people's eyes."
To raise funds for the film, Frank Mejerski put together a half million dollar development package. A development package contains over 534 financial lines, where he attached the film's stars, production crew, filming locations, set designs, etc. Legendary-Films plans to submit the completed development package and script to HBO, Cinemax, Showtime and Warner Bros. Entertainment. "We have everything worked out. All we're doing is showing the package, showing the script and they're just signing on the dotted line, giving us a check and waiting for the money to come back. They don't have to do any legwork."
So, why do you need a development package? According to Joseph, if you go directly to a studio with a script, even if you have your own production company, you will probably end up with about 10% of the back-end points or 10% net profit. Presenting a completed development package can raise your back-end percentage to 45-55%.
As Joseph explains it, "the half million dollars is almost insignificant as far as an actual cost to raise funds compared to the money that's going to be made. When you have a big studio back you and finance your film, then they are now in charge of all the distribution costs, because they want to make their money back as well." Distribution is key, so you don't put your heart and soul into a film and no one ever sees it.
Joseph has already cast some well-known actors in the film. Kevin Gage will be playing the part of Riley Cohen. Eric Roberts will be playing the part of Todd, Riley's best friend. Eliza Roberts will be playing Keira Knightley, Tristen's best friend (Tristen is Riley's girlfriend). Joseph can't announce who will be playing Tristen or Marky G "the little scum bag" yet. Joseph has also cast a lot of local Seattle talent: Gregory D. Marks, Dave Shecter, William Andrew Gilmore and Brent David Fraser, to name a few. "All of my acting friends. I want them to be in the film one way or another. All of my films, I want to film here in Seattle." The film will be directed by Jonathan Holbrook.
To get the word out about the film, Joseph relies on friends, magazines like Amused Now, his Marketing guy at Waikiki Web World and Facebook. "Facebook is such an incredible tool to utilize, if people utilize it right, to get the word out about things, like auditions." Joseph uses his radio show, Seattle's Entertainment Eve, as well.
Joseph advises all filmmakers to make sure that everything about their film is clear in contract terms. If you're a screenwriter, make sure your script is registered with the Writer's Guild of America (WGA) before sending it out to anybody.
Find out what is and is not copyrightable. Be very careful about what is being shot in your film, like paintings, logos and shops. You don't want to be sued for copyright infringement. "There are a lot of different aspects of the film that are subject to copyright laws. In order to get distribution down the line, you have to show that you have secured all the right licenses and registrations, so there is something for you to sell."
"For new filmmakers, start out slow. Unless you have contacts like I have, do your shorts. That's why I love seeing so many filmmakers out here doing so many shorts, because you are basically going through the entire filmmaking process from start to finish. That's why I love The 48 Hour Film Festival."
I learned so much from my first interview with Joseph. I'm so excited to be sharing this Riley Cohen journey with him and his crew.  Joseph extended an invitation for me to attend the first day of filming!
Be sure to watch the video interview. Joseph R. Porter is multi-talented and super smart when it comes to filmmaking, so you'll want to hear his advice in his own words. Plus, Joseph is so energetic that Google+ Hangouts can't keep up with him.
The video interview is a must-see: http://www.youtube.com/watch?v=GYaIL-fm_z0
Part 2 of the Riley Cohen Filmmaker Series will focus on pre-production efforts: interviewing production companies, scouting sights, and figuring out shoot locations and sets.
Amused Now Filmmaker Series
Follow Legendary-Films production of the upcoming feature film Riley Cohen: A man's abusive beginnings from childhood plague his life with with pain, crime and self destruction, only to be shown the truth of who he is by the most unlikely source imaginable.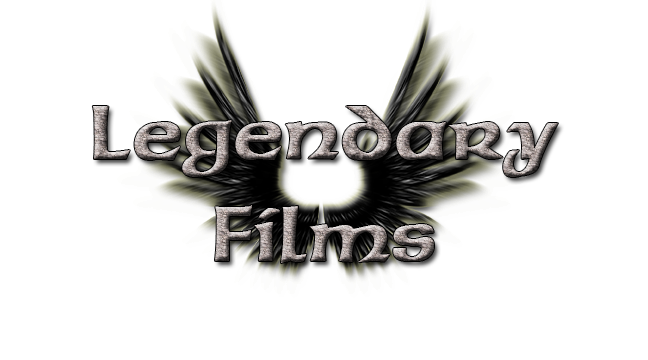 Joseph R Porter
@JosephRPorter
Facebook
Google+
Cynthia Kahn, Founder of Amused Now
@Amused_Now
Facebook
Google+
YouTube